The Ergoline Classic 600 boasts a staggering 50 total lamps and a short 12 minute session time. Coupled with it's 4 high pressure facial lamps and 5 shoulder tanners, the Ergoline 600 brings unparalleled performance to the table. It combines quality, style, appeal, comfort and total body tanning performance to deliver your deepest darkest tan. An innovative control panel offers fingertip control. Easily adjustable body fans insure your total comfort during this ultimate tanning experience. The four high pressure facial lamps are also completely adjustable.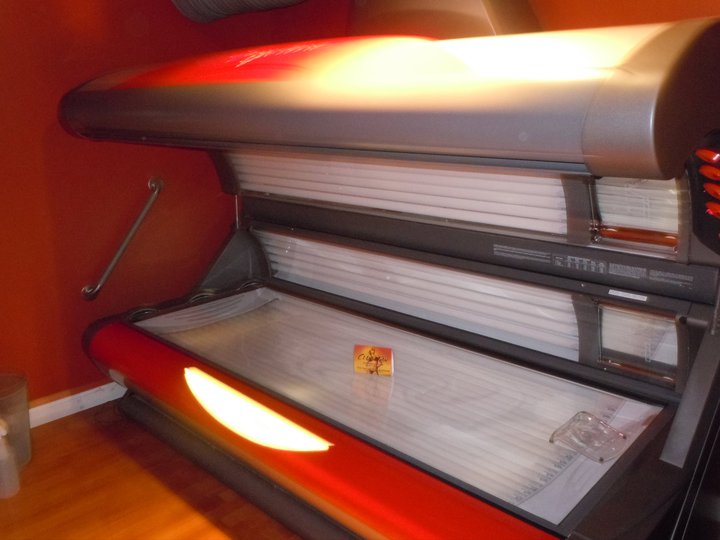 The Passion 34/3 Super Power has plenty of UV performance in a compact shape and redefines the standard in its class. The Passion has 34 lowpressure UV lamps and facial tanners that include a combination of three high-pressure units with glass reflector technology and two spaghetti UV-B lamps.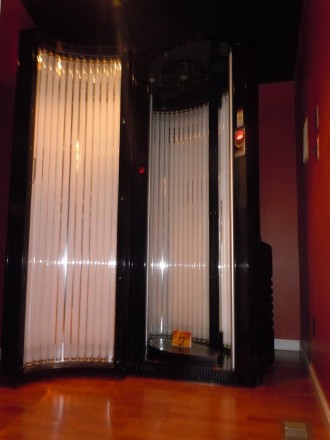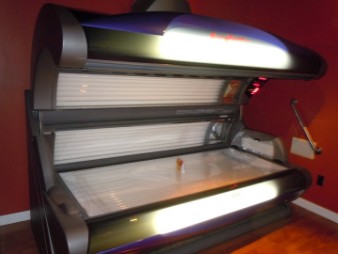 The Ergoline Classic 450 has premium features, exciting styling, generous comfort and, above all, UV performance. Ensuring a perfect, all-around tan, this sunbed has 160-watt UV lamps along with 4 facial tanners at 400 watts each.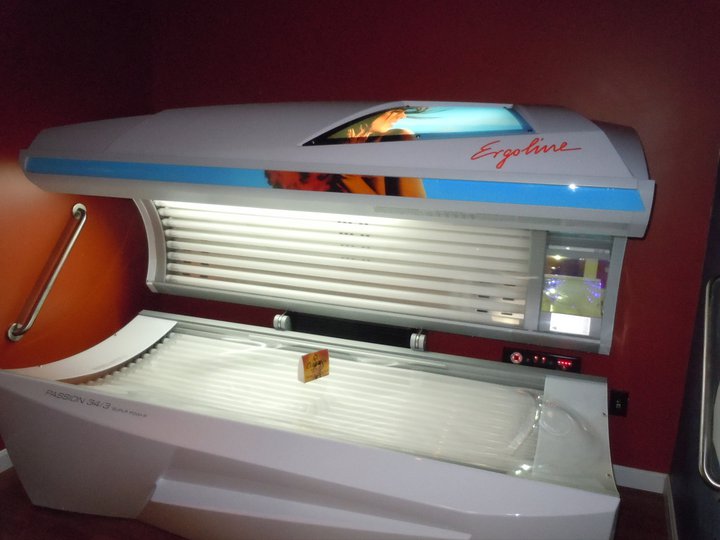 The Sundash 252 Radius delivers a beautifully even, full-body tan in a 10-minute exposure schedule for tanners who are on the go. Photometrically engineered to provide a flowing, open-air tanning environment, the Sundash 252 Radius easily accommodates all of your tanning preferences. Now, even the tallest tanning person can get an evenly balanced tan from head to toe. With over 6.5 feet of tanning power, the Sundash 252 Radius is equipped with 52 extra-long, 2-meter SHO-RUVA tanning lamps.